Lightspeed Apps by Web Whales
Web Whales develops apps for the Lightspeed eCommerce platform.
By building apps which make managing your webshop easier, raise your revenue or make your website better, we help you grow with your company.
Featured: Supply Manager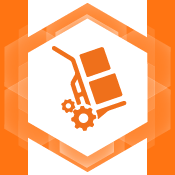 Supply Manager can keep track of your stock and automate the purchasing of your inventory.
Supply Manager generates purchasing orders based on your stock and sends them automatically to your suppliers whenever you like. When a purchasing order has been delivered, you can easily update the stock of all those products with the click of a single button.
By using Supply Manager you will be able to spend more time on the things you'd rather do. View Supply Manager in the Lightspeed App Store.
Custom-made

Web Whales is a Lightspeed (formerly SEOshop) Certified Partner. Besides developing Lightspeed applications, we also offer custom-made solutions for Lightspeed eCommerce.
We can adjust your theme or optimize the SEO of your website. Furthermore we can build custom functionalities using the Lightspeed API to tailor your webshop to your needs.
Interested in the possibilities? Contact us through it@webwhales.nl or call us on +31 70 205 48 10.